In this months post I would like to talk to you about some interesting facts about Hachioji. It's in Tokyo but located on the outskirts. It's about an hour away from the downtown area. The reason I'm telling you about this particular city is because it's off the beaten path. Many people who visit Tokyo only stick to the major tourist destinations. This is all fine but if you really want to see how a place really is, how the people live, etc., then you need to visit places that are not flooded with tourists.
To Manjyu is a famous Manjyu store(Japanese sweets) in the area with a long history
A little about Hachioji
Hachioji is located in the western part of Tokyo and is surrounded by mountains on 3 sides. It is located roughly 40 kilometers or 24 miles away from downtown Tokyo. As of February 1st, 2016, Hachioji has a population of a little over 579,000 people. It was also a key location in the production of silk and silk textiles during the Meiji Period up until the 1960's. There are are also numerous universities in the area. Many people live in Hachioji but commute into downtown Tokyo due to various reasons including a lower cost of living.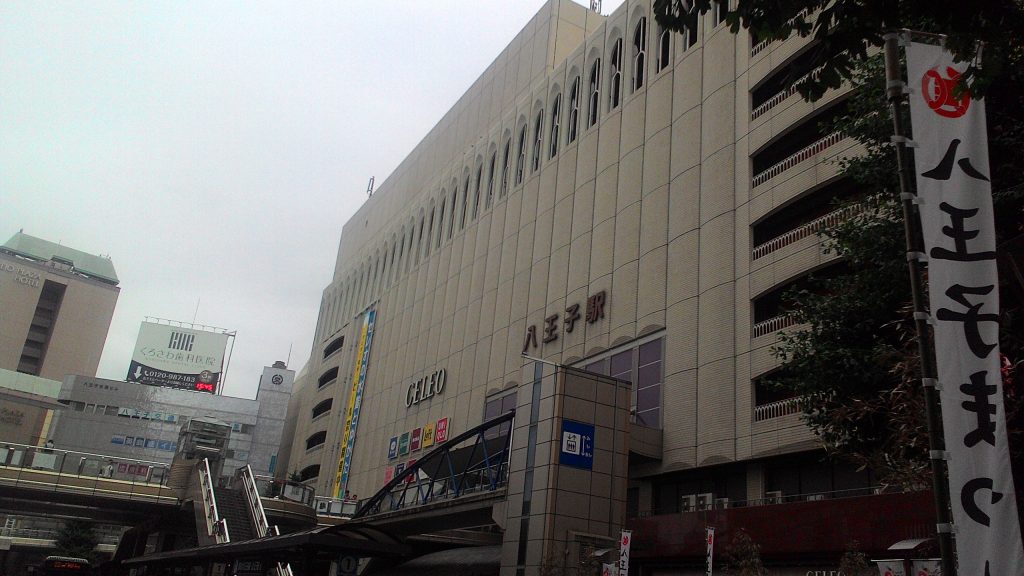 Things to do in Hachioji
If you are wondering what there is to do here, well, there is plenty. First off, around the station vicinity you will find many restaurants, department stores, karaoke shops, bars, etc. If you are a nature lover then there is Mt. Takao which is nearby. Mt. Takao is 599 meters or 1,965 feet tall. There are also a number of museums in the area. These include the "Tokyo Fuji Art Museum", "Kinunomichi Museum", "Takaosan Tric Art Museum" and "Takao 599 Museum". There are also quite a few parks in the area. They are the "Ryonan Park", "Fujimori Park", "Takiyama Park" and "Komiya Park". There is also Sanrio Puroland which is a "Hello Kitty" them park. Although not in Hachioji, it is a short distance away and easily accessible by train.
For more information on the above places, check out the following links:
Mt Takao
http://www.takaosan.or.jp/english/
Tokyo Fuji Art Museum
http://www.fujibi.or.jp/en/index/
Takao Trick Art Museum
http://www.trickart.jp/en/
Takao 599 Museum
http://www.takao599museum.jp/?lang=en
Takiyama Park
http://www.gotokyo.org/en/kanko/hachioji/spot/40096.html
Ryonan Park
http://www.gotokyo.org/en/kanko/hachioji/spot/40152.html
Komiya Park
https://www.gotokyo.org/en/kanko/hachioji/spot/40068.html
Sanrio Puroland is where you can meet Hello Kitty
 ACCESS
The following railroads and train lines serve the area.
JR Line:
Chuo Main Line (This line runs from Tokyo Station to Takao Station)
Yokohama Line (This line runs from Higashi Kanagawa to Hachioji)
Keio Corporation:
Keio Line (This line runs from Shinjuku to Keio Hachioji Station) Please note that JR Hachioji Station and Keio Hachioji Station are two different stations. Keio Hachioji Station is about a 10 minute walk away from Keio Hachioji Station.
Expressways
The following Expressways and national routes pass through the area:
Ken-O Expressway
National Route 20
Chuo Expressway
National Route 411
National Route 16
Origin of the city's name
Ramen Noodles
Although not very popular in other parts of Japan, Hachioji Ramen is fairly popular in the area since the 1950's. The typical bowl of Ramen noodles that makes it different from other parts of Japan is that fresh onion slices are placed on top and the soy sauce based soup is thicker. Other types of toppings and the size of the noodles vary from restaurant to restaurant. There are over 20 restaurants in the area that serve "Hachioji Ramen".
In closing, Hachioji is a good place to come for a day and escape the hustle and bustle of downtown Tokyo. There are plenty of mountains, parks, museums, restaurants and ramen restaurants.
Oh and I almost forgot. Here is a trivia question for you.
Question: Which famous Japanese Enka singer lives in Hachioji?
Answer: Saburo Kitajima 
For some more photos check out my photo gallery.